RT-130 Annual Refresher
RT-130 Wildland Refresher Training
For the 2022 Leavenworth Firefighter Challenge we are excited to be able to offer RT-130 Wildland Refresher training as part of the Challenge weekend.
How To Register
To register for the RT-130 refresher training select the "Wildland Refresher Training" add-on when purchasing your event ticket. There is an additional $10 charge for the training.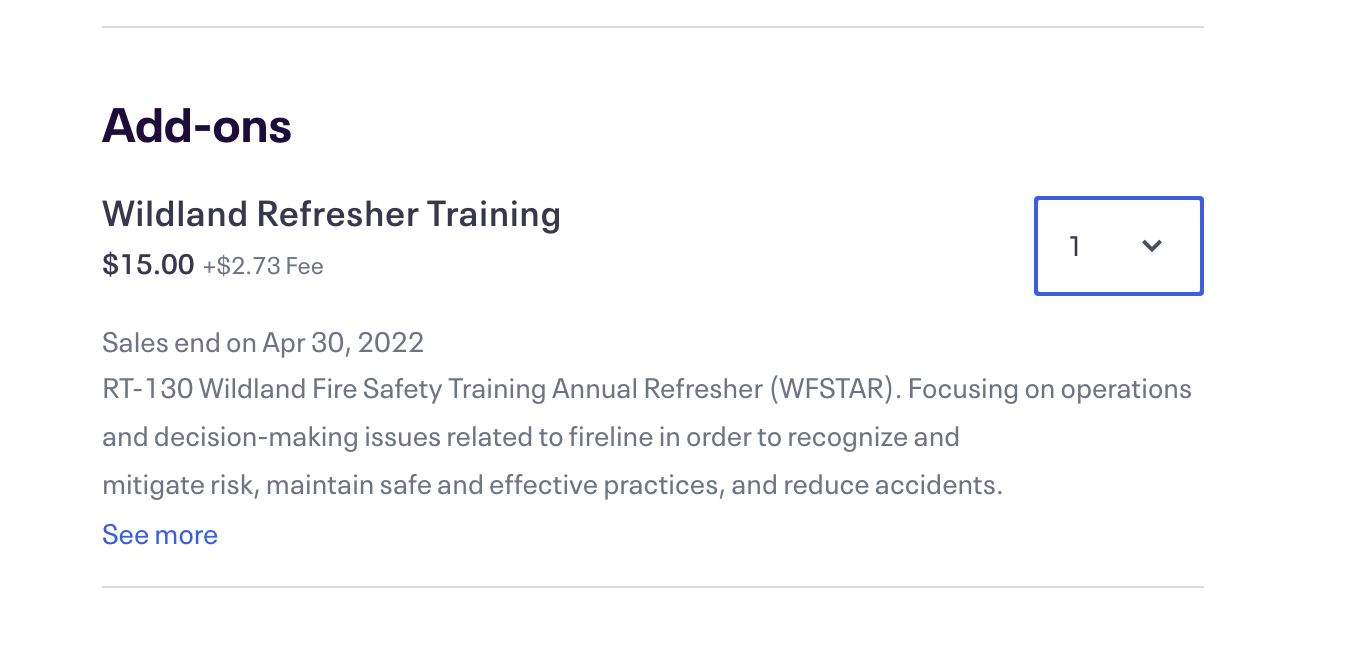 Training Location
RT-130 training will be held at Chelan County Fire District #3 at 9:30am on the Sunday after the Challenge (April 23, 2022). The RT-130 training will include the classroom and practical portions of the refresher including the opportunity for participants to complete their pack test.
Additional Information
The intent of RT-130, Wildland Fire Safety Training Annual Refresher (WFSTAR) is to focus line-going personnel on operations and decision-making issues related to fireline in order to recognize and mitigate risk, maintain safe and effective practices, and reduce accidents.
The core components that will be covered are:
Local Topics – Review and discuss local topics and areas of concern that can impact firefighter safety in the upcoming fire season
Incident Reviews and Lessons Learned – Review and discuss lessons learned from past local, regional, and national incident response.
Fire and Aviation Operational Safety – Review and discuss the risk management principles and tools that promote safe and effective incident operations. Utilize the appropriate sections of the Incident Response Pocket Guide (IRPG).
Human Factors, Communication and Decision Making – Discuss the complexity of human factors, their impact on communications and decision making.
Fire Shelters and Entrapment Avoidance – Review and discuss shelter use, deployment site selection, shelter inspections, personal protective equipment, and practice proper deployment techniques.
RT-130 Fire Refresher Training will be overseen by Chelan County Fire District #3 Deputy Chief Nalle. A RT-130 certificate will be issued at completion of the refresher and will include hands on fire shelter deployment training.